The concept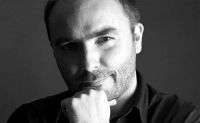 AIC Design® takes Art into another dimension by using an all-over lighting system.
It started with a simple observation
Art is not present everywhere in our homes. In rooms like bathrooms and kitchens, inherent technical constraints prevent us from exhibiting our favorite artworks.
After many technical studies and some collaborative research with artists, we came up with a sophisticated process associating view shots with accurate color printing. This process by fulfilling colorimetric requirements contributes to retain the aura of each reproduced artwork. AIC Design system solves many technical issues such as heat and humidity, to bring a unique visual and aesthetic signature to both your interiors and exteriors. All reproductions are available in limited editions. Our custom printed panels meet an unparalleled image resolution (view shot in gigapixels) in particular for  large scale reproduction (up to 6m2).
 On-Line Quotation
Architects, designers and specifiers have a private and secured access to data enabling them to check artwork's availability,  types of materials  and  the Artists Catalogue.  Finally, our on-line service provides project quotation according to materials and options selected.
 Simple Installation
Quick and easy by full coverage of the existing finishes/substrate (tiles, Wedi©)

prevent any damage  caused by water or shock  and to ensure a long-lasting durability

LED lit panels are installed with a specific frame and using a waterproof lighting system in compliance with IP67 Standards

Installation and waterproofing must be carried out by professional contractors

Simple and dust free process to save you time

A unique lighting signature