On-line Quotation
We have built a all-in-one efficient tool to get personalised quotes based on your requirements.     
AIC Design User Guide
We customize large-scale reproduction of your favourite artwork.
Create an account
Creating an account enables private clients to save their selections and order the paper  print sample.  When saving your data, professionals like architects and designers who have their own login can retrieve them to follow up on your project.
To obtain a quote for your project, you have different options:
Artwork Selection

     By
Collection
: Painters, photographers, digital and street artists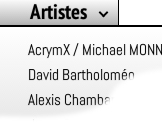 By
Artist
: Classified by alphabetical order
You can choose to view an artwork per page or the combined artistic collection. You have the option to filter by dimensions and select only from artworks that could correspond to your available wall's size or dimensions you require.
Artwork Specifications
The following data are available for each artwork:
Title
Maximum reproducible size: Maximum height and width are given for each artwork to ensure a high quality of reproduction. Those dimensions cannot exceed our 200 cm x 300 cm maximum panels size.  
Artist name
Number of reproductions available (limited editions only)
After you have selected your artwork, you are directed to our on-line quotation.
Quotation in 4 easy steps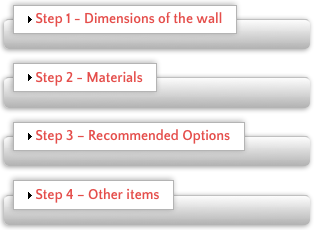 Just follow our simple tutorial.